As the world keeps evolving digitally, many firms are prioritizing digital technology efforts. The COVID-19 pandemic prompted many organizations to automate operations to be more adaptive. Businesses must increasingly focus on developing in-house technologies rather than relying on third-party services. Several technologies saw considerable progress in 2021, and significant progress is projected in 2022.
---
Here are eight technology trends to watch closely in 2022:
---
1. The Internet of Things (IoT)
It's true that the IoT has been trending in tech for several years now. This will continue to ramp exponentially in 2022 and for the foreseeable future. In case you're not completely familiar with the technology yet, the IoT is a global network of billions of physical devices connected to the web. These devices continually gather and share data, and they can exchange real-time data without the intervention of people when they are linked and sensors are added. The IoT makes it possible to integrate the physical and digital worlds more seamlessly. The combination of many wireless networks and very inexpensive computer chips makes it possible to transform something very little into a component of something very large. For example, both a pill-sized device and a plane-sized device may now be a part of the IoT.
It is possible to transform an item into an IoT device if it is linked to the internet and can be operated or conveys data. Consider a smart light bulb that you can turn on using a smartphone app. That light bulb is, in reality, an IoT device. IoT has two important characteristics: automation and connection. Automation is concerned with direct connectivity between various devices and other forms of technology that are free of human involvement. Connectivity refers to better connectivity on a worldwide scale inside a single network. These links provide easy access to various kinds of data.
2. Hyper-Automation
Hyper-automation is one of the most effective methods for organizations to manage and handle activities. Hyper-automation enables you to rapidly detect, assess, and automate many management and information technology (IT) processes, while also improving job accuracy. It leverages artificial intelligence (AI), robotic process automation (RPA), and machine learning, among other technologies, to address disruptions in business models and allow remote services and scalability.
It's a rapidly rising trend that speeds up work completion while lowering operational expenses by close to 30 percent. Organizations may employ hyper-automation to leverage advancements and tools that expedite operations, enabling them to concentrate on duties that give a differential value rather than activities that can be automated.
3. Artificial Intelligence (AI)
Artificial Intelligence has gotten a lot of attention in the recent decade. And it remains at the forefront of technological innovation. The fundamental reason for this is because its significant effects on people's lives and work are still in their early phases. In the next years, people may expect a lot more from this technology. Ride-sharing apps, navigation apps, mobile personal assistants, picture and voice recognition, and a variety of other applications are increasingly incorporating AI. Machine learning, which is a subtype of AI, is employed in a variety of sectors, resulting in a rise in the need for qualified people.
4. Data Fabric
A data fabric or data structure is a design idea that allows users to integrate several data sources across multiple channels. By creating an integrated data layer and linked processes, data may be made accessible in a variety of settings and can be adapted to meet the needs of the user. This design idea, which makes use of analytics over existing metadata assets, may enable the creation and exploitation of integrated data in almost any setting.
When this design approach is implemented, the time spent on data management may be minimized by as much as 70 percent. Analytics helps to reduce the time spent on data management by detecting where data is being used and recommending how it can be updated.
5. 5G Connectivity
Mobile connection advances since 3G have resulted in a wide range of new internet use cases. Data-driven services and internet connectivity were made possible by 3G. With 4G, the number of video and music streaming services skyrocketed. And, as predicted, 5G is definitely ahead of 3G and 4G in terms of capabilities. 5G is essentially a collection of high-speed networks that use modern technologies including virtual and augmented reality. Because of their reliance on a fixed place for operation, fiber-based and cable networks are at risk of becoming obsolete because of this revolutionary new technology.
6. Cybersecurity Mesh
Security concerns are emerging as technology advances. As a result, more companies are implementing defensive cybersecurity services. A cybersecurity mesh is a novel architecture whose primary goal is to combine decentralized security services into a single system. It delivers self-contained security systems that improve overall security by relocating control points closer to the objects being safeguarded.
This technology checks identity, context, and compliance with policies in both cloud and non-cloud settings swiftly and accurately. It is predicted to reduce expenses associated with security events by approximately 90 percent in the years ahead.
7. Edge Computing
This unique technology allows high-speed data processing and minimal dormancy. Edge computing allows calculations to be performed closer to data storage systems, which improves application speed. The high bandwidth costs of cloud platforms are one of the primary drivers of edge computing adoption. The goal of this technology is to reduce the number of processes running in the cloud while simultaneously transferring them to an edge server and a user's machine, among other locations. The reduction in processing time results from bridging the data and computational gap. When the gap is closed, long-distance interaction between the client and the server is ended.
8. Privacy-Enhancing Computation (PEC)
Data protection security methods like privacy-enhancing computation are more critical than ever because of the rise in cybercrime. It is safer to share sensitive information in this digital age if businesses use PEC. For example, PEC approaches allow for safe data processing, cross-border transfers, exchange and analytics in environments considered unsafe.
Real-time data protection security challenges may be solved using privacy-enhancing computation. Businesses may be certain that their customers' personal information will not be compromised thanks to this new trend in technology.
Conclusion
Keeping up with the latest technology developments is critical for any company wishing to remain competitive in today's technologically driven world. Understanding these technological advances will also open up new opportunities for business and professional development.
Tagged as: Tech Trends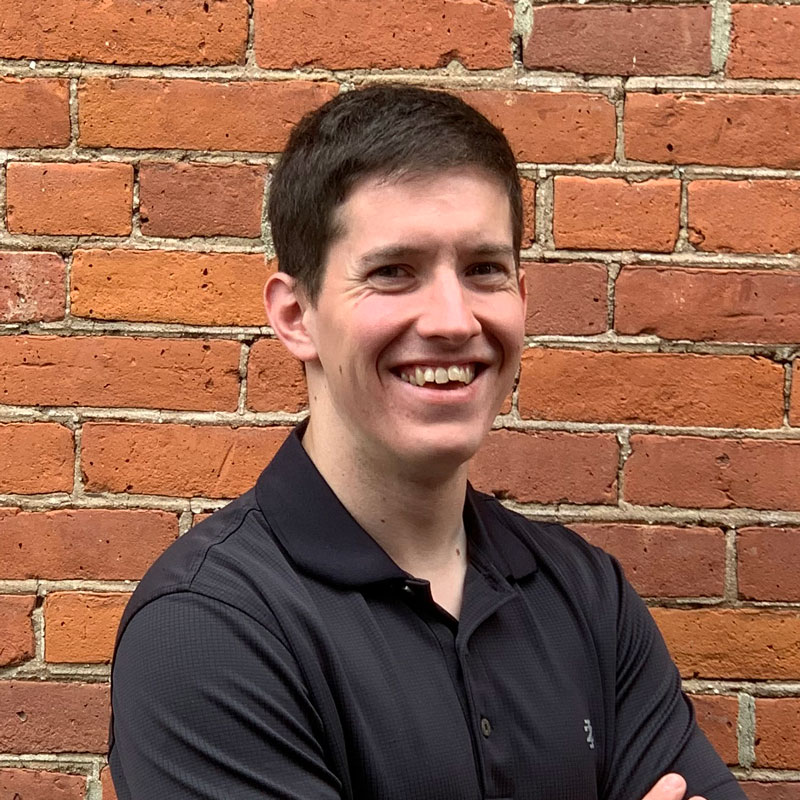 About the Author:
Marc Mastrella is Business Relationship Manager at Envative. He regularly engages with potential clients to discuss how software can solve real-life problems within organizations. He connects those pursuing a software solution for their business or looking to bring a mobile app/IoT idea to life with the talented developers at Envative for brainstorming and consultation. Marc sees first-hand what a difference the right technology can do for a business and does all he can to help make the process easy.