What our clients say
Hammer Packaging
The Envative team is organized, responsive, and fantastic at taking your end goals and transforming them into a sophisticated web platform. The team was so encouraging, supportive, and flexible with our project that I felt as though they were an extension of my own department. They had great ideas for the site that met our budget. They offered options and opinions to help guide the process. Julie is a fantastic project manager and I'm looking forward to more projects with this team in the future.
United Way of Greater Rochester and the Finger Lakes
I wanted to thank you all so much for the long hours, last minute changes, months of planning and prep, and most importantly for being incredible partners during ROC and all year long. Our leadership team is ecstatic with the results of ROC the Day and our finance team couldn't be happier with the reports matching up. Thank you, thank you, thank you for being a ROC'n partner and we're all looking forward to continue ROC'n with you.
The Sisters of Saint Joseph of Rochester
It was a pleasure to work with the team at Envative to launch our fabulous new website! It is apparent that the folks at Envative understand their industry and what works in the market place. We are also very happy with the service we received and continue to receive as we look to update or enhance our site. The professionalism and personal attention has been impressive. We highly recommend Envative.
Camp Seneca Lake
We made it through our first summer season with the new website and it was a hit! We are rolling into registration for next summer already and we are excited about using the site for the whole of this upcoming fall, winter, spring, and summer. Thanks for all that you do and for making us look really good online.
Ramboll
We're getting a lot of positive feedback on the app. Our colleagues in Denmark and other parts of the world love it. Thanks so much for the great work!
LLS
I really appreciate your drive to make this a reality. You faced multiple challenges and overcame them all. This was a great team effort that produced a great result.
ConServe
I have been working with Envative for the last eight years. Although we have our own staff of developers, our company's growth has put demands on our technical team that surpassed our bandwidth. We were looking for a team to help us out that was as savvy, smart, forward-looking, and, more importantly, a vendor that we could count on to partner with. Our projects were imperative to the success of ConServe, so we didn't take the decision lightly. Envative has done a great job being smart and reliable. They have a wealth of technical skills and they have been very flexible with our requests and schedules. I would recommend the Envative team to anyone and I, personally, look forward to continuing our working relationship for years to come.
Doyle Security
Working with the Envative team for our website overhaul was as efficient and satisfying a professional experience as I've ever encountered. Their creative team has a plethora of experience, out-of-the-box ideas and ambition to perform above-and-beyond service for their clients. Throughout the process of mapping, building and launching our site, the whole team was extremely responsive - day or night - and helped walk us through the huge project, step-by-step. The final product has received accolades from our customers and peers, and has taken our company's online presence to new heights. Doyle Security couldn't recommend Envative more highly!
Bagport America LLC
We launched the LostMyProperty software at Stockholm Arlanda Airport today. It was a very successful launch! No issues during start and we have gotten very good feedback from all the staff using the software.
I know many of you at Envative have put a lot of effort in this software and I want you to know we are very happy with the final product! Please let your team know.
Looking forward to work with you on future upgrades of the software. Thank you!
Advanced Event Systems
Since you've been involved with AES it has been a HOME RUN!  I really like how you lead, keep us organized, and truly have our best interest in heart, it means a lot to me!    
Sunvestment Energy Group
Truly appreciate all the hard work from your team. We are excited to have the new site up and running. We are more than satisfied with the final product, your team did a terrific job pulling this all together.
Check out who we've helped
Industry: Social Services Organization
How we helped:
Custom Web
Prototyping
Web CMS

Industry: Visitor Management
How we helped:
Custom Web
Mobile Apps
IoT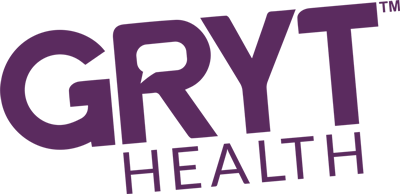 Industry: Cancer Patient Support
How we helped:
Custom Web
Mobile Apps
Web CMS

Industry: Hotels
How we helped:
Custom Web
Mobile Apps
IoT
Web CMS

Industry: Manufacturer, Optical Filters
Industry: Manufacturer, Optics
DGA Security
Industry: Security

Industry: Martial Arts / Knife design

Industry: Social Services
Guardian Guard Services
Industry: Security
ConServe
Industry: Call Center
NetOne
Industry: Security

Industry: Healthcare
Innovative Financial Solutions
Industry: Financial Institution
Industry: Learning Center
ZSG Analytics
Industry: Strategic Budget Management
Biz Incubate
Industry: Brand Identity
Fitty, LLC
Industry: Fitness
Industry: Commercial Printer